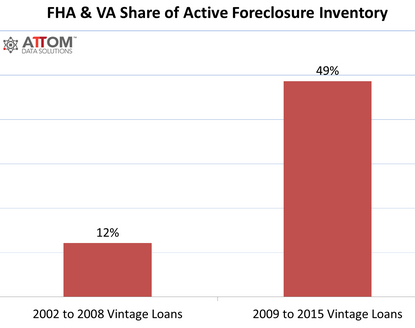 Foreclosures suddenly spike most since the last Housing Bust
The total number of homes with foreclosure filings jumped 27% in October from September, when they'd been at the lowest level since 2006. It was the biggest jump in monthly foreclosure filings since August 2007.
Compared to October last year, homes with foreclosure filings still decreased, but this nationwide decrease is covering up what is now happening in 28 states and Washington D. C., according to the Foreclosure Report by ATTOM Data Solutions. There, the inventory of homes with foreclosure filings is beginning to rise even on a year-over year basis. And in some states it soared year-over-year:
Colorado 64% Georgia 22% Pennsylvania 20% Arizona 17% Virginia 15% Massachusetts 11% New York 10%
This post was published at Wolf Street on November 10, 2016.