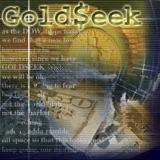 Factors which can affect markets
It should be a technical trade as there is no news. Geopolitical risk will be closely watched. This is the last week before Ramzan ends. Over the past decade there is a big spike in smuggled gold in India after Ramzan. Physical gold premiums can fall after two weeks. (unless gold prices continue to fall). Investors are happy due to continuation of bullish trend in stock markets.
Trend is down for gold and silver. One needs to look for signs of trend reversal.
COMEX GOLD AUGUST 2017 – current price $1247.01
Bullish over $1253.20 with $1260.20 and $1268.70 as price target
Bearish below $1249.10 with $1244.40 and $1237.10 as price target.
Neutral Zone between: $1249.10-$1253.20
This post was published at GoldSeek on 20 June 2017.