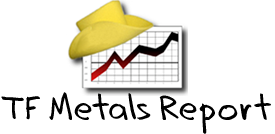 I just looked at the charts here at 6am Pacific time. I shouldn't be surpised… Here, have a cup of coffee. I sure needed one.
I thought you might have friends or relatives who could use a bit of perspective–from reasonable ground that can bear scrutiny. And for this blog, I suspect this is another sermon for the choir, for most.
In late October of 2016, I foolishly posted my reasons for voting for Trump on Facebook for all my friends & family to read. They did. And they proceeded to beat the hell out of me, or stand by and watch. No doubt most thought, 'Don't know what's wrong with that boy.' 'He's gone off the deep end'
Private conversations with a few have smoothed over some differences. Others have been silent, showing civility and restraint, but still perhaps wondering what went wrong with me. 'Civility' of course is simply not telling others what you really think about them, choosing instead to focus on shared interests, like the weather. But going off the deep end can certainly lead the wrong direction – drowning in a dark pool of the unknown where things lurk, and long tentacles rise to wrap around your ankle and quickly pull you under. So I read the objections of my friends and relatives as a well-intentioned effort to help me back to rationality.
Most lakes have a slope down to the deep end – and this is one of them.
I was thirty-two years old when I started back to college in 1990 after 12 years in the electrical trade, with union membership, a solid democrat perspective on politics, and a union-inspired socialistic preference for economics. Liberal progressivism had not developed to today's level by the time I graduated for the 3rd time ten years later. I had earned a PhD and changed careers to become a college teacher. Repulsed by the Clinton scandals and opposing the drain of our government budgets by social programs (as championed by democrats), I started voting for republicans. My socialistic views softened, giving way to a rational capitalism, although I still favor taking care of folks in a bind through job training and employment assistance. I landed a position teaching in college, earning tenure, advancing toward full professorship, beginning to publish articles in our discipline's top journals.
Then 2008 happenend.
This post was published at TF Metals Report on Wednesday, June 21, 2017.