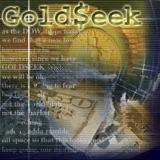 Factors which can affect markets
Short covering and renewed building of long positions will be there in gold and silver if they continue to rise today and tomorrow. If gold rises after the US July nonfarm payrolls (on 4th August) then I expect it to rise to $1508.10 before the end of this quarter. Short term gold and silver are bullish. Medium term to long term will trend after the US NFP will be the key.
Expectation that the pace of interest rate hikes will be slower than markets discounted resulted in a crash of US dollar and zoom of gold. Copper had already risen before the FOMC so the impact was not felt. Next in line is next week's US July nonfarm payrolls. Interest rate chapter of the Federal Reserve is closed for now. Technically a higher close today and tomorrow in gold, silver, copper and crude oil can result in another five percent gains by next week.
This post was published at GoldSeek on 27 July 2017.