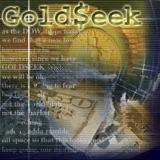 Every now and then I see another analyst publicly claim that the gold market is being manipulated. And, the reason they come to that conclusion is because the market moved in way 'they did not expect.'
Now, for those of us who are thinking people, we clearly see the issue with such a perspective. Why is it 'manipulation' when an analyst is not able to recognize their own limitations?
Personally, I did not expect the metals market to spend all of 2017 in a consolidation, especially since the market had several set ups to break out. But, I simply understand that sentiment was not ripe for the market to break out just yet, and listen to what price tells me. Clearly, I do not suggest that my inability to foresee a year-long consolidation is a result of manipulation.
So, when analysts throw their hands up in frustration because they are wrong does not mean they were wrong because the market is manipulated. I believe that to be quite dishonest and only shows the extent of their ego.
But, we have a bigger problem in the market beyond inflated egos. You see, once they move into the manipulation theories, the 'proof' they provide for such manipulation is just as dishonest as their perspective.
This post was published at GoldSeek on Wednesday, 15 November 2017.