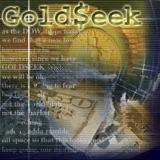 Once again North Korean risk is supporting gold. Today and Monday there is not much US economic data releases. One needs to look for signs of weekend profit taking in everything. Hedge funds have already taken positions for next quarter. Retail traders will take positions for the next quarter from today and till next week. I reiterate that Asian physical demand and premiums on physical will be the key to price moves. A subdued demand in Asia can result in another wave of sell off in precious metals and base metals.
Negative sentiment on bitcoins and cryptocurrencies will also prevent gold and silver from a big crash.
This post was published at GoldSeek on 22 September 2017.