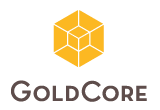 Gold and silver coins will protect from the coming financial crash – James Rickards, author of The Road to Ruin told Sean O'Rourke in a must listen to RTE Radio interview this week.
***
Rickards is the best selling author on finance and money and advises the US intelligence community on international economics and financial threats.
His advice to people with savings or investments to protect from the coming crash? Buy gold and silver coins.
This post was published at Gold Core on December 2, 2016.