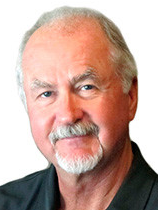 Make Money Great Again: Vote for Gold
By Guy Christopher, Originally Published on Money Metals Exchange
Who could possibly have predicted the astounding results of the November 8th presidential election?
A lot of folks, it turns out. Better than 60 million at last count. But that doesn't include highly paid, and obviously over-paid, pollsters.
And it doesn't include 'journalists,' who showered their elitist agendas on television screens, in newsprint headlines and across cyberspace during the 17-month presidential campaign.
In short, those posing as experts predicting the future blew it. And they blew it 'big league,' both before and after the election.
'No question – markets are going to tank all over the world,' said top experts at Yahoo Finance, during online, streaming coverage election night.
Stock markets instead went straight up for two days before modestly retreating.
Yahoo was not alone with that post-election financial advice. True to form, every business reporter in town got it dead wrong.
This post was published at Deviant Investor on November 18, 2016.