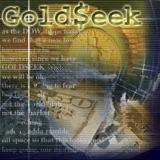 Most of us consider this year's presidential election as the wildest and most unpredictable we've ever seen, but you wouldn't know it by looking at the markets. Gold and silver spent most of the past three weeks going nowhere fast. Between Oct. 6th and Oct. 27th silver traded within ten cents of $17.60/oz – an extraordinarily tight range. Precious metals generally thrive on uncertainty, but the markets have been unfazed and instead have appeared to be paralyzed.
It seems Wall Street may not have shared the trepidation many Americans at large have been feeling. That may be about to change.
On Friday, FBI director James Comey, of all people, broke metals prices out of the exceptionally tight cage confining them – although it was still a rather modest move. He announced his agency is re-opening its investigation into Hillary Clinton and her emails. Silver and gold both jumped on the news.
This post was published at GoldSeek on Sunday, 6 November 2016.