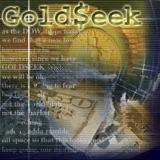 Weekly Update
'Bubble, bubbles everywhere, and not a drop to drink…yet'
– Willy Wonka, Willy Wonka & the Chocolate Factory, 1971
–
'Money…. Money, Money makes the world go around'
– Liza Minnelli, Joel Grey, Cabaret, 1972
'There is too much money in the world'
– Lawrence Luhring, New York art dealer, on sale at auction of Leonardo da Vinci's 'Salvator Mundi'
Yikes! $450.3 million for Leonardo da Vinci's 'Salvator Mundi' sold on Wednesday night at Christie's auction, shattering the high for any work of art sold at auction. It far surpassed Picasso's 'Women of Algiers' which fetched $179.4 million at Christie's in May 2015. It also far surpassed the $127.5 million that Russian billionaire oligarch Dmitry E. Rybolovlev paid for it in 2013. In 1958, the painting sold for 45 because it was believed this was not an authentic da Vinci but merely one done by one of his students. In 2005, an art dealer purchased it for $10,000. There have been numerous questions surrounding its authenticity and the fact that it had at times been restored. The painting dates from around 1500 and is believed to have been commissioned for King Louis XII of France. The current buyer is unknown.
Bubbles, bubbles everywhere. There are bubbles in the stock market, the bond market, the corporate bond market, auto loans, student loans, real estate, government debt, art and collectibles, and yes, Bitcoin! But it also begs the question – why isn't there a bubble in commodities and especially gold?
This post was published at GoldSeek on 19 November 2017.