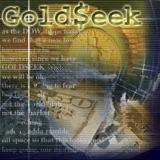 Weekly Update
To the moon, Alice!
Ralph Kramden, The Honeymooners
And at the current rate it might not be too long before it's actually there. The moon, that is. No, not Alice – Bitcoin. Yes, Bitcoin crossed $7,000 this week. It was less than a month ago Bitcoin passed $5,000. The riches are dazzling as Bitcoin is up 640% this year alone. Bitcoin now has a market cap of $100 billion. How much longer before it's bigger than Amazon or Apple or worth more than the entire gold stock market? But the question continues to beg – is Bitcoin an historic bubble? Until it bursts, the question is strictly academic. And don't forget, not only is there Bitcoin but there are now over 1,000 other cryptocurrencies. And Bitcoin has forks as well called Bitcoin cash and Bitcoin gold.
Okay, we are not going to get into a huge discussion of Bitcoin and how it is structured and what blockchains are all about. It is mind boggling enough trying to figure all of that out. We will have further comments on our weekly 'Bitcoin Watch!' commentary.
The stock markets made new all-time highs again this past week. That comes against the backdrop of the terrorist attack in New York City, indictments in the Russia investigation including former top aides of President Donald Trump, and possible brewing trouble in the Mid-East. There is also the escalating crisis in Catalonia in the heart of the EU, ongoing trouble between Kurds and Iraq/Iran/Turkey, and continued moves afoot to lessen the use of the US$ in world trade. As well, a new Fed chairman has been proposed. But all the stock market cares about is the potential to pass the tax bill that could put billions into corporations and the 1% even as it could create deficits estimated at up $1.5 trillion over the next decade.
Maybe the stock markets are also headed for the moon, albeit at a much slower pace. Still, the records just keep on falling and there seems to be little in the way of stopping it. We may wring our hands over the alleged terrorist attack that killed 8 and injured many more but largely ignore an attack in a Walmart in Colorado that left 3 dead that occurred not long after the NYC attack. And I might add as we prepare this for distribution another attack in some small Texas town in a church that has left multiple fatalities.
This post was published at GoldSeek on 5 November 2017.