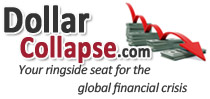 There's a debate raging over what, exactly, bitcoin and the thousand or so other cryptocurrencies actually are. Some heavy-hitters are weighing in with strong, if not always coherent opinions:
Jamie Dimon calls bitcoin a 'fraud'
JPMorgan Chase CEO Jamie Dimon did not mince words when asked about the popularity of virtual currency bitcoin.
Dimon said at an investment conference that the digital currency was a 'fraud' and that his firm would fire anyone at the bank that traded it 'in a second.' Dimon said he supported blockchain technology for tracking payments but that trading bitcoin itself was against the bank's rules. He added that bitcoin was 'stupid' and 'far too dangerous.'
– – – – – – – –
Peter Schiff: Even at $4,000 bitcoin is still a bubble
One of the best-known among the bears, investor Peter Schiff, is now making his case in even stronger terms for why bitcoin has advanced ever farther into bubble territory.
Schiff, who predicted the 2008 mortgage crisis, famously referred to bitcoin as digital fool's gold and compared the cryptocurrency to the infamous bubble in Beanie Babies.
This post was published at DollarCollapse on OCTOBER 22, 2017.