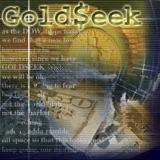 In fact, I knew what the economy did last summer before summer even began. Since the beginning of the year, I have been writing that it appeared housing was reaching a new bubblicious peak and that the real estate market was getting ready to roll over. Just before the start of the summer, I confirmed that prediction by saying that it looked like that process had begun. I anticipate it will be a slow turnover at first, just as it was in 2007, which did not reach free fall until late in 2008. Likewise, I anticipate the present decline will not reach free fall until 2018.
While housing played out about as I expected this summer (see below), the more obvious collapse right now is developing in metropolitan commercial real estate, particularly in retail space due to the retail apocalypse. Even longtime commercial real-estate mogul Sam Zell warned last week that he would not consider investing any capital in retail real estate. In Zell's words, the real estate landscape looks 'like a falling knife.'
'An area that's in this much disarray, with so many weak players, is not an area where I would want to deploy capital at this time. And I'm generally a contrarian, and I generally rub my hands together at the opportunity for serious dislodgment, but I think what we're dealing with here is very significant… It's going to be very hard to take that shopping center land and redevelop it with all of these competing people having rights.' (Newsmax)
Zell sees retail's mortal throes as a violent struggle that is going to take a few years to play out.
A second problem the commercial real estate bubble faces (and Zell describes it as a bubble in that there is way too much space dedicated to retail in the US compared to other nations), is that Chinese investors are being forced to exit, and they have been a major support to that space. In Manhattan, for example, Chinese investors have made half of all commercial real estate purchases. The Chinese government decided this summer to squeeze that dry in order to stop the flow of yuan out of the country. In London and Australia, Chinese buyers accounted for about a quarter of commercial real-estate purchases. The Chinese government is pressuring Chinese banks to stay away from these deals.
This post was published at GoldSeek on Sunday, 8 October 2017.