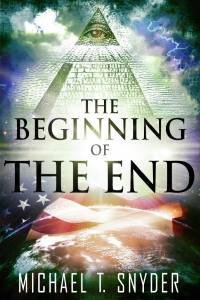 It is time to flush the toilet in Washington D. C., and I am so glad that Steve Bannon has decided to declare 'war' on the Republican establishment. For decades, these globalists have told us what we want to hear during election season, but then once they take office they betray us over and over again. It is time to hold Republican members of Congress responsible for betraying the base, and I am so thankful that Bannon is organizing anti-establishment candidates into a cohesive movement. We are going to challenge Republican incumbents all over the nation in 2018, and we are going to win over and over again.
Just look at what happened in Alabama. The Republican establishment spent more than 30 million dollars against Roy Moore and we still won by a very wide margin.
Now we are going to take that template and repeat it all over the country. During an interview with Sean Hannity on Monday, Steve Bannon boldly declared that his forces are going after every Republican Senator that is up for re-election in 2018except for Ted Cruz…
On Monday's edition of Hannity, Breitbart executive chairman and former Trump adviser Steve Bannon talked about his plan to challenge every Republican Senator up for re-election in 2018 in the primary, except Sen. Ted Cruz. Bannon said Republican incumbents have committed 'economic hate crimes' against the 'forgotten man.'
This post was published at The Economic Collapse Blog on October 10th, 2017.