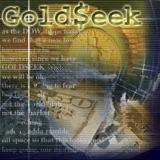 September's Federal Reserve meeting left interest rates unchanged but sounded a hawkish tone. The Fed seems intent on hiking interest rates again come December.
Following Fed chair Janet Yellen's remarks this Tuesday, interest rate futures markets bumped up the odds of a year-end rate hike to 81%.
The more immediate – and perhaps more important – policy move pending from the central bank is its plan to gradually reverse its Quantitative Easing bond buying program starting in October.
Yellen calls it 'balance sheet normalization.' She is right in acknowledging that there's nothing normal about the $4.5 trillion balance sheet the nation's currency custodian has built up following the financial crisis of 2008.
Whether the Fed's bond portfolio ever will get 'normalized' to pre-crisis levels will depend on how markets react to the Fed's attempt at Quantitative Tightening beginning next month.
The Fed technically won't sell bond holdings into the market. Instead it will let bonds mature without rolling them over. The effect on the market will be as if a regular, reliable, very big customer stopped buying.
Initially, the Fed will allow $10 billion in Treasuries and mortgage-backed securities to mature off its balance sheet per month. Over the next year, the pace of 'normalization' will accelerate. It is slated to eventually reach $50 billion per month.
This post was published at GoldSeek on 29 September 2017.