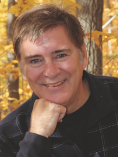 Officials in Belgium have "precise information" that Brussels faces a "Paris-Style" Attack. In response Brussels Enters Lockdown.
Brussels faces an imminent threat of a Paris-style Islamic State terrorist attack, authorities warned, as the city shut down its metro system and shopping malls, canceled sporting and cultural events and told people to avoid gathering in large groups.
'We have precise information that outlines the risk of an attack similar to the one that unfolded in Paris,' Belgian Prime Minister Charles Michel told a press conference Saturday morning in Brussels. 'It is a threat based on the theory that it would take place with arms and explosives, maybe even in several places and at the same time.'
Authorities canceled sporting events and cultural activities around the Belgian capital. Professional soccer games were postponed, movie theaters, opera houses, libraries and galleries closed and shopping malls and department stores shut their doors. The city's Atomium tourist venue didn't open on Saturday, while night clubs and concert venues said they wouldn't open in the evening.
This post was published at Global Economic Analysis on Saturday, November 21, 2015.