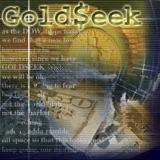 A longstanding curiosity in the investment business has been the disinterest in precious metals among institutional investors. Whether from the handful of consultants now leading the institutional space, or directly from the stewards of our nation's pension, endowment, and family-office wealth, skepticism over gold's portfolio relevance remains fairly pervasive. Because investment professionals are generally well informed, competing in an industry in which performance is king, one would assume any asset class deserving of rightful consideration would enjoy a fair hearing.
In this report, we present a collection of empirical evidence we view as compelling support of gold's productive role as a portfolio-diversifying asset.
Gold Has Generated Consistently Positive Returns in This Millennium
Eight years of zero interest rate policy (ZIRP) have compressed returns across a wide spectrum of institutional investment regimens. Especially in the pension and endowment world, few portfolios are achieving chartered rates of return. In this environment, we find it puzzling that institutional investors still choose to ignore gold's market-leading returns. As shown in Figure 1, gold has generated positive annual returns in 14 of the past 17 years. What is even more impressive is gold's performance compared to the S&P 500 Index, the benchmark for broad U. S. equity performance. Gold's compound annual growth rate (CAGR) for the 16.75 years (2001 to September 30, 2017) stands at 9.68 percent versus 6.01 percent for the S&P 500 Index (dividends reinvested). Indeed, it is fair to say that since the turn of the millennium, any long-term allocation to gold would have improved total returns for the vast majority of pension and endowment portfolios.
What is it about gold's performance that is so difficult to embrace?
This post was published at GoldSeek on NOVEMBER 9, 2017.