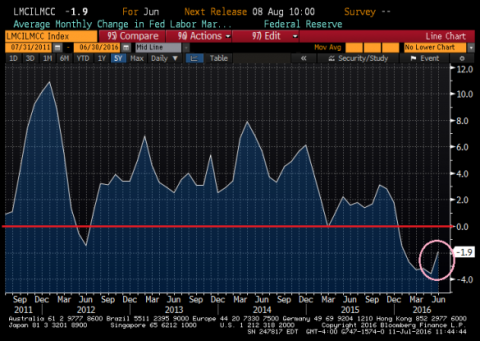 2016 has been one hell of a year for the labor market.
The Fed's Labor Market Conditions Index for June fell -1.9% (versus an expected -1,2%).
That makes it the 6th straight month of declines.
This post was published at Wall Street Examiner by Anthony B. Sanders ' July 11, 2016.