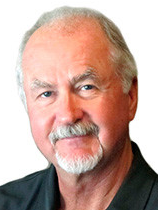 What storm? The Dow Jones Industrial Average (DOW) reached another all-time high. Interest rates in the U. S. are yielding multi-decade lows, some say multi-century lows. Trillions of dollars in global sovereign debt have negative yield and European junk bonds yield less than 10 year U. S. treasuries. 'Official' unemployment is low. Borrowing is inexpensive. Things are good, so they say!
I Doubt It!
Do you believe the above is a fair and accurate representation of our economic world? If so, how do you explain the following?
Global debt exceeds $200 trillion and is rising rapidly. This massive debt will NOT be paid back in currencies with 2017 purchasing power. Debt MUST be rolled over in continually DEVALUING dollars, euros, yen and pounds. The financial system rolls over maturing debt, adds more, and pretends repayment will not be problematic. Those who hope this will remain true ignore the lessons of history, including sky-high interest rates in the late 1970s, the Asian and Long Term Capital crises in the late 1990s, many defaults and hyperinflations in the last century and the credit-crunch-recession-market-crash of 2008.
This post was published at Deviant Investor on Dec 4, 2017.