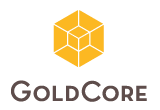 – Don't let 'traditional biases' stop you from diversifying into gold – Dalio on Linkedin
– 'Risks are now rising and do not appear appropriately priced in' warns founder of world's largest hedge fund
– Geo-political risk from North Korea & 'risk of hellacious war'
– Risk that U. S. debt ceiling not raised; technical US default
– Safe haven gold likely to benefit by more than dollar, treasuries
– Investors should allocate at least 5% to 10% of assets to gold
– 'If you don't have 5-10% of your assets in gold as a hedge, we'd suggest that you relook at this'
– 'If you do have an excellent analysis of why you shouldn't have such an allocation to gold, we'd appreciate you sharing it with us …'
by Ray Dalio via Linkedin
There are returns, and there are risks. We think of them individually, and then we combine them into a portfolio.
We think of returns and opportunities as coming from those things we'd bet on, and we think of risks as the adverse market consequences of us being wrong due to our being out of balance. We start with our balanced beta portfolio – i.e., that portfolio that would most certainly fund our intended uses of the money.
This post was published at Gold Core on August 15, 2017.