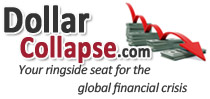 Normally winter is a good time for gold, with men buying their significant others jewelry for Christmas and lots of New Years Day marriage proposals. Here's an overview of the dynamic from Adam Hamilton of Zeal Intelligence:
Seasonality is the tendency for prices to exhibit recurring patterns at certain times during the calendar year. While seasonality doesn't drive price action, it quantifies annually-repeating behavior driven by sentiment, technicals, and fundamentals. We humans are creatures of habit and herd, which naturally colors our trading decisions. The calendar year's passage affects the timing and intensity of buying and selling.
Gold stocks exhibit strong seasonality because their price action mirrors that of their dominant primary driver, gold. Gold's seasonality generally isn't driven by supply fluctuations like grown commodities experience, as its mined supply remains fairly steady all year long. Instead gold's major seasonality is demand-driven, with global investment demand varying dramatically depending on the time within the calendar year.
This gold seasonality is fueled by well-known income-cycle and cultural drivers of outsized gold demand from around the world. And the biggest seasonal surge of all is just now getting underway heading into winter. As the Indian-wedding-season gold-jewelry buying that drives this metal's big autumn rally winds down, the Western holiday season is ramping up. The holiday spirit puts everyone in the mood to spend money.
This post was published at DollarCollapse on NOVEMBER 4, 2017.