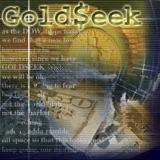 Weekly Update
'The bull market in everything' – so blared the headline of the latest issue of The Economist(October 7th – 13th 2017). The full article can be found atWell, we don't wish to fully embrace the alarmists but the bull market since the bottom of March 2009 is not yet the granddaddy of all bull markets. So far, the current bull market is 104 months old, having experienced only two pullbacks, both less than 20% in 2011 and 2015/2016. The 'Roaring 20s' bull market lasted 97 months with only one significant correction under 20% and few other milder pullbacks. The 'biggest bull' still belongs to the 1990s dot.com and tech boom that lasted 112 months with only one major correction under 20% in 1998. So the current one still has potentially a few months to go to overtake that bull market.
In terms of gains, the current bull is up (Dow Jones Industrials (DJI) 254%, certainly an impressive gain. But the 'Roaring 20s' bull gained 495% and the 1990s bull tagged on 396%. The current bull still has a ways to go to equal either one. Both bull markets ended with the collapse from 1929 to 1932 seeing the DJI lose 89% while the dot.com collapse of 2000 – 2002 dropped 38% only to be followed five years later with the financial crisis of 2007 – 2009 that saw the DJI collapse almost 54%. A reminder that roaring bull markets rarely end well.
The Economist article referred to the bull market in everything. The stock market has not been the only bull market. Bonds too experienced a powerful market that may well have peaked in 2016. The bond bull wasn't limited to just government bonds but to all credits, especially what is referred to as 'junk bonds' as credit spreads narrowed sharply. Our chart below shows the spread between Baa corporate bonds relative to 10-year US Treasury notes at the lowest level in a decade (currently 1.97%). The only time the spread has been lower was in the run-up to the top in 2007. While higher, the spread between US 10-year Treasury notes and 'junk' bonds (rated BB or lower by S&P, and Ba or lower by Moody's) is also at or near record lows.
This post was published at GoldSeek on 15 October 2017.