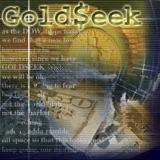 Factors which can affect markets
This could be a big week for the US dollar as well as metals and energies. Crude oil could zoom if it manages to trade over $50. Boom or bust scenario for the US dollar index. There is nothing positive from Trump and his team. Unending Trump controversies haunt investors. Degradation of US-Russia to before cold war years can have a long term affect for global markets. America is not the sole consumer of the world now. Russian consumer demand is rising. American companies will be looser in the US-Russia spat. US-European union relations could be in serious jeopardy as sanctions on Russia hurt European companies in a big way.
There is also some speculation that the current Federal Reserve chairman Janet Yellen could be renewed for another term next year. This will be positive for the US dollar and negative for gold and silver as it reduces uncertainty and also the pace of interest rate hikes will faster next year.
This post was published at GoldSeek on 31 July 2017.