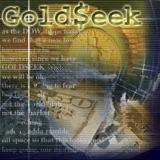 The Metals:
Gold dipped $2.10 to $1164.80 in Asia before it jumped up to $1173.28 at about 6AM EST and then chopped back lower, but it still ended with a gain of 0.07%. Silver slipped to as low as $15.928 and ended with a loss of 0.8%.
Euro gold fell to about 931, platinum lost $17 to $1218, and copper fell 4 cents to about $3.02.
Gold and silver equities fell over 2% by mid-morning before they bounced back towards unchanged into midday, but they then fell back off again in afternoon trade and ended with about 3.5% losses.
This post was published at GoldSeek on 4 November 2014.