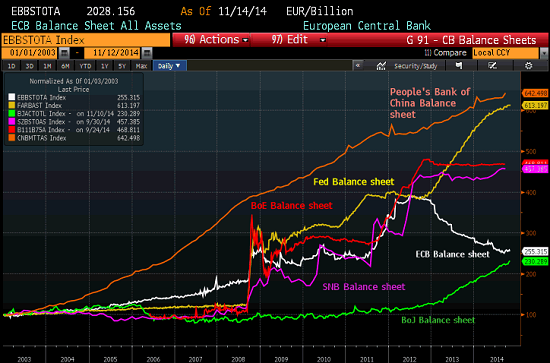 The phenomenal credit expansion in China has taken many forms and has accomplished many phenomenal things, from building entire ghost cities to turning ambient air into a toxic cocktail. In the process, the credit bubble turned China into the second largest economy.
Some of this freshly created money has been spread around. Hence, the growing middle class. Those with significant accumulation of wealth are trying to get some of it out of China before it all blows up or before the corruption crackdown or a purge or some other business misfortune takes it all down.
In China's state-controlled system, credit expansion is largely done by state-owned banks that have to keep lending no matter what. Then there's the increasingly important shadow banking system. And finally, the People's Bank of China – and no central bank is a match for it…
This post was published at Wolf Street on November 18, 2014.