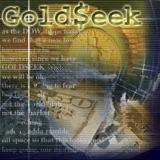 Last week, the unelected European Commission demanded that the United Kingdom pay an additional $2.8 billion to fund the European Union. The new charges resulted from the fact that the British economy had grown faster than had been expected in the past year. The demand sparked outrage from Great Britain's Prime Minister, David Cameron, and media, particularly as France and Germany would receive rebates, financed largely by the new funds being demanded from the UK. Looked at in a different light, it is simply a tax on growth that will not sit well with the British public, and could perhaps hasten the day that the UK will split from the Eurozone.
The EU is struggling with recession, and the survival of the euro, the world's second largest currency, is threatened with continued devaluation, and potential extinction. Already, two of the Eurozone's most powerful members, Germany and France, are experiencing negative economic growth. Although the 18-member Eurozone is run as a "one country, one vote" basis, few have any doubt that Germany, by far the richest and strongest member nation, dominates policy as the first among equals. Germany is a 'sound money' nation which does not believe in the Anglosphere's Fed-led easy money policies of Quantitative Easing (QE) and Zero Interest Rate Policy (ZIRP). In addition, as a nation with massive reserves, Germany accepts more easily the policies of austerity, when assets experience falling prices while money retains and even increases its purchasing power, benefitting the savings of frugal Germans.
But as recession threatens throughout the Continent, the calls for governments to unleash more socialist-style spending have increased. Recently, EU member governments proposed EU spending cuts of some $2.6 billion. However, they were overturned by the left-leaning EU parliament. Instead, they asked more funds to be contributed to the EU by member nations, precipitating the showdown with Great Britain.
This post was published at GoldSeek on November 3, 2014.