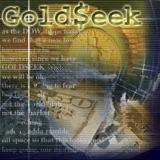 Gold Today – New York closed at $1,267.00 yesterday after closing at $1,256.10 Friday. London opened at $1,264.00 today.
Overall the dollar was stronger against global currencies, early today. Before London's opening:
– The $: was stronger at $1.1157 after Friday's $1.1227: 1.
– The Dollar index was stronger at 97.50 after Friday's 97.08.
– The Yen was slightly stronger at 111.07 after Friday's 111.10:$1.
– The Yuan was much stronger at 6.8546 after Friday's 6.8615: $1.
– The Pound Sterling was weaker at $1.2859 after yesterday's $1.2871: 1.
Yuan Gold Fix
While Shanghai is closed we feel it opportune re-make an important point on what is going on with the authorities in China, with reference to overall markets there. China wants to gain a reputation of being a reliable, reputable source of prices. This, in the first place, means reducing the volatility, on a permanent basis, that characterized its markets. Its people have become deeply untrusting of equity markets due to its past extreme volatility.
This policy has taken priority over the freeing up of Capital Controls despite the desire to be a freely floating currency. Once Chinese markets have the reputation, sufficient to attract foreign investors on a comparable basis to the U. S., the Chinese will be able to open up their borders and, hopefully, be attractive to global investors. Dropping Capital Controls before that would make Chinese markets extremely vulnerable.
This post was published at GoldSeek on 30 May 2017.