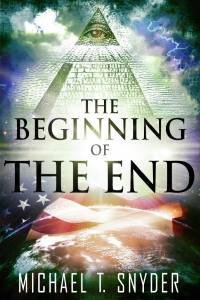 Those that were predicting that the U. S. economy would be flying high by now have been proven wrong. U. S. GDP grew at the worst rate in three years during the first quarter of 2017, and many are wondering if this is the beginning of a major economic slowdown. Of course when we are dealing with the official numbers that the federal government puts out, it is important to acknowledge that they are highly manipulated. There are many that have correctly pointed out to me that if the numbers were not being doctored that they would show that we are still in a recession. In fact, John Williams of shadowstats.com has shown that if honest numbers were being used that U. S. GDP growth would have been consistently negative going all the way back to 2005. So I definitely don't have any argument with those that claim that we are actually in a recession right now. But even if we take the official numbers that the federal government puts out at face value, they are definitely very ugly…
Economic growth slowed in the first quarter to its slowest pace in three years as sluggish consumer spending and business stockpiling offset solid business investment. Many economists write off the weak performance as a byproduct of temporary blips and expect healthy growth in 2017.
The nation's gross domestic product – the value of all goods and services produced in the USA – increased at a seasonally adjusted annual rate of 0.7%, the Commerce Department said Friday, below the tepid 2.1% pace clocked both in the fourth quarter and as an average throughout the nearly 8-year-old recovery. Economists expected a 1% increase in output, according to a Bloomberg survey.
This post was published at The Economic Collapse Blog on April 28th, 2017.