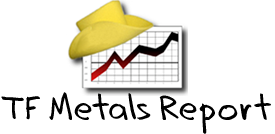 Some of you clearly recall the year 1969 where Ted Kennedy drove off a bridge with a woman in his car. (No, this article really is not about politics, but describes how the media shapes the public's thoughts and views). Accounts of the Chappaquiddick event paint a sordid picture. It was clear to anyone that Kennedy was partying with single women while his wife was absent, drinking, flirting and left the party with a woman for reasons that evidence suggests were not altogether innocent. It was likely he was drunk. It was likely that he was speeding away from the sheriffs' deputy who saw the car parked by a cemetery a few minutes earlier and came over to ask if they needed help. His actions – driving off a bridge – caused her death. But somehow, he managed to hold onto his office. He sidestepped punishment, stayed in office, and got away with a heinous crime.
Who did what and with what effect? Agent -action – results. Agents make a choice, they act, and then we see a result. And we determine responsibility in the construction of a story by assigning one of the players as the "agent." Kenneth Burke wrote over 400 pages to explain this, though he really nailed it by the first page. Very simple grammar right? We learned it in 'grammar-school.' Surely nobody could fool us simply by manipulating grammar… right?
A speech critic and colleague of mine, David Ling, explained how Kennedy pulled it off: Within Kennedy's speech to the people of Massachusetts, Kennedy was able to ascribe the tragic result to the 'scene' of the crime, AND to the mysterious 'Kennedy curse' that had afflicted his family. Kennedy was at the wrong place at the wrong time – and this evil 'curse' that had taken the lives of his two brothers … well he mentions it and leave it to the imagination. Though he repeatedly takes responsibility in the speech, his underlying argument was that a dark night, a wrong turn, a poorly designed bridge, and a curse conspired to commit the crime against him (and Mary Jo, of course).
The sheeple of Massachusetts bought it.
So, when analyzing the reasons that an action has occurred, as we do every day when we try to understand our stock charts, we must look very closely at grammar and the narrative structure of the stories told that explain it. And I see a simple, purposeful, clever strategy as I look at headlines each day about stocks bonds, currencies, etc., and especially describing movements in the price of gold. The writers of headlines and articles conceal the real agent, and point to another as they ascribe a reason for the action.
Consider these headlines from March 31, 2017:
This post was published at TF Metals Report on April 2, 2017.