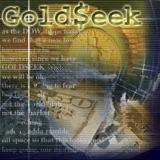 A subscriber asked if we would explain how to read / decipher the ratio charts we work with, so here you go, as it's about time again.
In this regard, there are in fact two types of ratio related charts we work with, and both will be covered here today.
Firstly, we will cover the ETF / Index charts used in our monthly 'true sentiment' studies, the most recent of which is attached here, with the analysis attached as well, published the day following the posting of the charts. What makes these ratio charts and monthly analysis so important? Firstly, these ratios are 'open interest ratios' (not volume) meaning they measure closing trade levels of the respective ETF / index (or stock), meaning the traders feel strongly about these positions because they are willing to hold them overnight, if not longer. Because hedging positions, which constitute a fairly large percentage of the trade in most cases, are often held until expiry.
So some of these positions are hedges, which waters down the predictive value of even this measure, however at the margin, open interest put / call ratios are the only remaining indicator that measures 'true sentiment' in a market (security, ETF, index) in question. This is borne out in the observation you could have gone to ZeroHedge since 2010 and read hundreds (if not thousands) of stories purporting to be meaningful indications of sentiment, which are almost all negative (which has turned into something ugly for unwary followers who don't realize what is happening because they have lost a great deal of money shorting stocks over the years, not to mention the psychological damage), and yet, stocks continue to grind higher in a rinse and repeat continuum month in and month out. (i.e. the perpetual short squeeze.)
This post was published at GoldSeek on 10 April 2017.