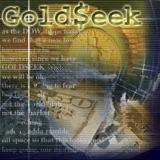 If we look at gold from the long-term perspective, it's clear that it hasn't really done much in the recent months – it's trading in the $1,200 – $1,250 range, which is where it was in the first half of 2016, first half of 2015, for most of 2014 and in the second half of 2013. Overall, despite short-term and medium-term price swings, not much has happened in the past few years.
Since the bull market in gold started over 15 years ago, we haven't seen such a long consolidation pattern – ever. Even the big 2008 plunge was followed by a rally almost immediately (from the long-term point of view, that is). The gold volatility index confirms the above having recently moved to new all-time lows (it's been published for only several years, but still, that's an important observation).
This post was published at GoldSeek on May 30, 2017.