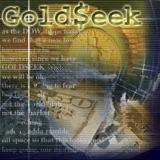 It is a big week for the US dollar as well as gold, silver and industrial metals. US May nonfarm payrolls will set the trend for the US dollar and also decide whether there will be more than one interest rate hike by the Federal Reserve this year. UK elections trends can result in safe haven demand for gold from the nation. India will decide the GST rate on gold sales and jewelry sales this week too.
Geopolitics gets a new nation in the form of Philippines. State versus ISIS war in a small region of the nation will greater chances of the same spreading to more parts of Philippines. The current situation in Philippines is similar to Syria of 2012. Assad's war started with a small bunch of so called terrorists which has gulped the whole nation. I will be looking for clues whether Philippines will be converted into a Syria as state heads of both these nations do not bow to the whims and fancies of NATO leaders. (NATO and the UN have a history of ousting pro people leaders like Gadaffi, Assad, Hosni Mubarak to name a few). I am very confident that both gold and bitcoins will benefit if the situation in the Philippines turn to worse.
Philippines problems get aggravated by its neighbor, the most populous Islamic nation in the world 'Indonesia' and also Malaysia. Indonesia and Malaysia have a great percentage of population leaning towards the ISIS. The peaceful nation of Australia will also get affected if Philippines problems get aggravated. I am looking at the geopolitical developments in East Asia including the South China Sea.
This post was published at GoldSeek on 29 May 2017.