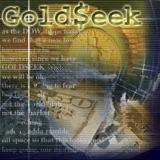 Gold Today – New York closed at $1,219.80 yesterday after closing at$1,227.20 yesterday. London opened at $1,222.00 today.
Overall the dollar was stronger against global currencies, early today. Before London's opening:
– The $: was stronger at $1.0872 after yesterday's $1.0904: 1.
– The Dollar index was slightly stronger at 99.43 after yesterday's99.34.
– The Yen was weaker at 113.95 after yesterday's 113.74:$1.
– The Yuan was stronger at 6.9040 after yesterday's 6.9064: $1.
– The Pound Sterling was stronger at $1.2969 after yesterday's $1.2926: 1.
Yuan Gold Fix
The Shanghai Gold Exchange was trading at 275.60 towards the close today. This translates into $1,236.62. New York closed at a $16.82discount to Shanghai's close yesterday. London opened at a discount of$14.62 to Shanghai's close today.
Today is one of those days when we can see just where pricing power lies. New York has tried to pull prices back well below support, hitting $1,216 at one point. Shanghai took prices higher today in their consolidation process, but London moved in line with New York last night. How New York and London perform today becomes critical. If Shanghai falls, then pricing power sits in London and New York, today.
LBMA price setting: The LBMA gold price was set today at$1,222.95 from yesterday's $1,225.15.
The gold price in the euro was set at 1,125.02 after yesterday's1,124.09.
This post was published at GoldSeek on 10 May 2017.