Apparently the combination of a massive flood of excess supply in the form of new luxury developments and a Trump tax plan that penalizes people living in expensive cities by capping SALT, mortgage interest and property tax deductions was simply too much for the Manhattan real estate market to ignore in 4Q 2017. After reaching an all-time high of nearly $1.2 million in 2Q 2017 (chart per Douglas Elliman)…
…the Wall Street Journal this morning notes that median Manhattan apartment prices have dropped to $1.08 million in 4Q 2017, down 9.8% compared to the peak set earlier this year.
Not surprisingly, Pamela Liebman, the president of New York real estate broker The Corcoran Group, attributed the pause by Manhattan buyers to the tax bill and said that folks are increasingly convinced that prices peaked in 2017 and may continue to be under pressure.
This post was published at Zero Hedge on Dec 27, 2017.
Back in October 2016, the "millionaire, billionaire, private jet owners" of America's elitist, liberal mega-cities (A. K. A. New York and San Francisco) celebrated the tax hikes that a Hillary Clinton presidency would have undoubtedly jammed down their throats proclaiming them to be a 'patriotic duty'. Unfortunately, now that Trump has given them exactly what they apparently wanted…an amazing opportunity to 'spread their wealth around"…they're suddenly feeling a lot less patriotic.
Of course, as we've noted numerous times, while most people across the country and across the income spectrum will benefit from the Republican tax reform package, the folks who stand to lose are those living in high-tax states with expensive real estate as their SALT, mortgage interest and property tax deductions will suddenly be capped. And, as Bloomberg points out today, that has a lot of Wall Street Traders in New York drowning their sorrows in expensive vodka and considering a move to Florida.
This post was published at Zero Hedge on Dec 20, 2017.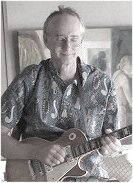 Good ideas don't require force. That describes the Internet, mobile telephony and cryptocurrencies.
What is money? We all assume we know, because money is a commonplace feature of everyday life. Money is what we earn and exchange for goods and services. Everyone thinks the money they're familiar with is the only possible system of money – until they run across an entirely different system of money. Then they realize money is a social construct, a confluence of social consensus and political force– what we agree to use as money, and what our government mandates we use as money under threat of punishment. We assume that our monetary system is much like a Law of Nature: since it's ubiquitous, it must be the only possible system. But there are no financial Laws of Nature for money. In the past, notched sticks served as money. In other non-Western cultures, giant stone disks (rai, a traditional form of money on the island of Yap) and even salt served as money.
This post was published at Charles Hugh Smith on WEDNESDAY, DECEMBER 06, 2017.
Confirming what many have suggested, the billionaire founder of the world's largest hedge fund, warns in his latest letter to watch out for the effects of tax reform on migration, the fiscal conditions of affected states and cities, and an increased polarity in America.
While we have talked a lot about the effects of growing wealth and opportunity disparities in America, we haven't talked enough about the tax migration that is taking place because of growing differences in state and local tax rates. This tax migration issue is especially important to focus on now because of the expected elimination (under the new tax legislation) of the deductibility of state and local taxes (SALT) against federal income taxes.
The dynamic that I'm referring to is the inevitable and self-reinforcing process in which those high SALT locations that a) have big disparities in income and fiscal shortfalls and b) can neither cut their financial supports to the 'have-nots' (because their conditions are already unacceptably low) nor raise taxes on the 'haves' (because they will move due to tax rates) suffer from tax migration.
Of course, those low SALT locations with the opposite circumstances benefit from this migration.
This post was published at Zero Hedge on Dec 5, 2017.
The tax "reform" currently being discussed in Washington is mostly a political exercise for politicians who can use the process to extract more campaign contributions from supporters, and punish non-supporters. The actual tax burden imposed on Americans overall will change little.
The proposed elimination of the deduction for state and local taxes (SALT) is an excellent illustration of how the tax reform is really about playing political games. Forever in pursuit of "revenue neutral" tax reform, the GOP is simply turning to the elimination of the SALT deduction so it can raise federal revenues, and this allows for a tax cut for some other well-heeled special interest group. Using bizarre "logic," supporters of the deduction's elimination claim that an increase in the federal tax burden will somehow lower state and local taxes – some day. Why? They imagine that if they raise federal taxes for people in states with high taxes (i.e., California, New York) then the majority of voters in those states will then be clamoring for a cut in state and local taxes. The GOP also relies on the tired claim that that a tax deduction (e.g., the home mortgage interest deduction) "subsidizes" those who claim the exemption. But only in the Orwellian world of Washington doublespeak is a tax break a "subsidy."
This post was published at Ludwig von Mises Institute on 11/29/2017.
To much fanfare, mostly out of president Trump, on Thursday the House passed their version of the tax bill 227-205 along party lines, with 13 Republicans opposing. The passage of the House bill was met with muted market reaction. The Senate version of the tax reform is currently going through the Senate Finance Committee for additional amendments and should be ready for a full floor debate in a few weeks. While some, like Goldman, give corporate tax cuts (if not broad tax reform), an 80% chance of eventually becoming law in the first quarter of 2018, others like UBS and various prominent skeptics, do not see the House and Senate plans coherently merging into a survivable proposal.
Indeed, while momentum seemingly is building for the tax plan, some prominent analysts believe there are several issues down the road that could trip up or even stall a comprehensive tax plan from passing the Congress, the chief of which is how to combine the House and Senate plans into one viable bill.
How are the two plans different?
Below we present a side by side comparison of the two plans from Bank of America, which notes that the House and the Senate are likely to pass different tax plans with areas of disagreement (see table below). This means that the two chambers will need to form a conference committee to hash out the differences. There are three major friction points:
the repeal of the state and local tax deductions (SALT), capping mortgage interest deductions and the delay in the corporate tax cut. The House seems strongly opposed to fully repealing SALT and delaying the corporate tax cuts and the Senate could push back on changing the mortgage interest deductions. Finding compromise on these issues without disturbing other parts of the plan while keeping the price tag under the $1.5tn over 10 years could be challenging.
This post was published at Zero Hedge on Nov 17, 2017.