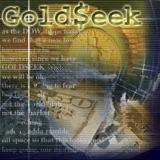 Political developments in the UK will be the key for gold prices. It seems NATO politicians are getting into the habit of blaming the Russians for their election losses. These are just baby steps towards a long term full-fledged armed conflict. Theresa May blaming Russians for her political misery is just another failed diversionary political tactic. The UK has more Asians. Asians are not idiots like Americans where Russian ghost works in everything.
The gold will price be dependent on interest rate expectations for next year. December's interest rate hike is more or less factored in by the markets.
This post was published at GoldSeek on 14 November 2017.