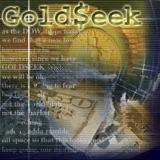 Looking more Las Vegas casino than Oval Office, the stage Donald Trump delivered his nomination acceptance speech from Thursday was all gold, from the stairs to the podium, completely befitting of his showman-like style. Whether you support or oppose Trump, it's time to face reality. This is really happening, and we should all brace ourselves for what will surely be one of America's messiest, ugliest general election seasons.
Only time will tell which candidate will be triumphant in November, but in the meantime, one of the winners might very well be gold, which has traditionally attracted investors in times of political and economic uncertainty. In the United Kingdom, which voted one month ago to leave the European Union, gold dealers are seeing 'unprecedented' demand, especially from first-time buyers. Some investors are reportedly even converting 40 to 50 percent of their net worth into bullion, though that's not advisable. (I always suggest a 10 percent weighting, diversified in physical gold and gold mining stocks.) In Japan, where government bond yields have fallen below zero and faith in Abenomics is flagging, gold sales are soaring.
It's not unreasonable to expect the same here in the U. S. between now and November (and beyond).
Strong U. S. Dollar and Treasury Yields Weighing on Gold
More so than the upcoming election, gold prices are being driven by U. S. dollar action, interest rates and low-to-negative bond yields around the world. (Between $11 trillion and $13 trillion worth of global sovereign debt currently carries a negative yield.) Right now the yellow metal is in correction mode on a strengthening dollar and rising two-year and 10-year Treasury yields, both of which share an inverse relationship with gold.
It's also worth mentioning that the summer months have historically been among the weakest. By contrast, some of the highest gold returns of the year have occurred in September, when the Love Trade heats up in India in anticipation of Diwali and the wedding season.
This post was published at GoldSeek on 26 July 2016.