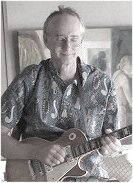 I would hazard a guess that an increasing number of tax donkeys are considering dropping out as a means of increasing their happiness and satisfaction with life.
Since federal income taxes are in the spotlight, let's ask a question that rarely (if ever) makes it into the public discussion: what if the tax donkeys who pay most of the tax rebel? There are several likely reasons why this question rarely arises. 1. Most commentators may not realize that the vast majority of income taxes are paid by the top 10%–and that roughly 60% are paid by the top 4% of households. (A nice example of the Pareto Distribution, i.e. the 80/20 rule, which can be extended to the 64/4 rule.) As David Stockman noted in Trump's 1,500-word Airball, "Among the 148 million income tax filers, the bottom 53 million owed zero taxes in the most recent year (2014), and the bottom half (74 million) paid an aggregate total of just $45 billion. So let me be very clear. There was still $4 trillion left in the collective pockets of these 122 million taxpayers – even after the IRS had its way with them! By contrast, the top 4% or 6.2 million filers paid $802 billion in Federal income taxes. That amounted to nearly 58% of total Federal income tax payments."
This post was published at Charles Hugh Smith on MONDAY, OCTOBER 02, 2017.