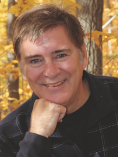 The currency and fiscal battleground front lines in Europe remains the same. France wants QE, fiscal stimulus, and more leeway on meeting fiscal deficit targets. Germany doesn't. And the fighting has strengthened.
The idea that ECB can produce nirvana by devaluing the euro is ridiculous. Yet, that's the battle cry of the day.
Bloomberg reports France Asks for More Action From ECB to Correct Overvalued Euro.
French Prime Minister Manuel Valls called for more action from the European Central Bank to lower the value of the euro, amid concerns the 18-nation region might be headed toward deflation.
'The monetary policy has started to change,' Valls said today in a speech made at the Socialist Party's summer school in La Rochelle, France. While he called the ECB's package of measures taken in June a 'strong signal,' he also said that 'one will have to go even further.'
Valls's comments come after ECB President Mario Draghi, who'll meet French President Francois Hollande tomorrow in Paris, signaled that declining inflation expectations are pushing the central bank toward introducing quantitative easing. Policy makers will gather in Frankfurt on Sept. 4 for their monetary-policy meeting.
This post was published at Global Economic Analysis on Sunday, August 31, 2014.