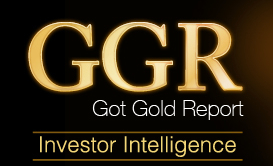 HOUSTON – The Commodity Futures Trading Commission (CFTC) released data for the disaggregated commitments of traders (DCOT) and Legacy 'COT' reports for the week ending August 29, 2014. Our recap of the net positioning for large reporting futures traders is below, compared to the prior week's data.
Source: CFTC for COT data, Cash Market for gold and silver prices. The positioning and price data is as of the close of trade in New York on Tuesday, August 26, 2014.
This post was published at GotGoldReport on Friday, August 29, 2014.