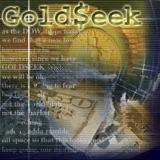 Factors which can affect markets
If gold starts to rise and manages to trade over $1300 for a few weeks then $2000 could be a remote possibility by the end of next near. At the moment downside risk is around $170 while the upside potential is infinity for gold. However a clear picture will be there only after September's FOMC meet.
After a very long time I am hearing bullish whispers for gold all over the internet. The so called hardcore bears are now also bullish on gold. I am bullish on gold on political factors. The success of Islamic state actors in Europe also adds to the bullish cause for gold. The Islamic state is fighting a sort of guerilla war in Europe. A car ramming into a crowd and later blowing themselves up are just examples of guerilla war. The administration in Europe is now focused on reducing the success rate of Islamic state actors. Development money moves to security. Gold demand in Europe will continuously rise apart from Asia.
This post was published at GoldSeek on 22 August 2017.