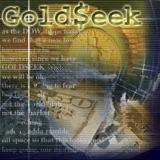 Strengths
India imported 102 tonnes of gold between November 1 and November 15, just 48 tonnes shy of its total imports for the entire month of October. This data reveals a robust physical demand for gold in the country. Furthermore, India is looking to remove its 80/20 rule this week in order to free up gold flows into the country while eliminating distortions in the flows. Central banks have been under pressure in Europe to account for gold held abroad. The latest news comes from France, where Governor of the Bank of France M. Christian Noyer has been asked to comprehensively audit the nation's gold reserves. Likewise, the Netherlands repatriated some of its gold in order to restore confidence in the central bank. The increase in proprietary holding of gold by central banks is positive for global gold demand. The Swiss will vote on the 'Save Our Swiss Gold' referendum on November 30. While the central bank has opposed the measure, which would require the bank to hold at least 20 percent of its reserves in gold domestically, considerable support exists. The central bank argues against the referendum on the grounds that gold is a volatile asset. However, equities and bonds are as well, especially in recent years. When the country's currency was backed by a minimum of 40 percent gold, the central bank was still able to function properly, not like the hedge fund model that so many central banks employ today. If passed, the referendum should boost gold demand. Weaknesses
Four companies, along with Goldman Sachs Group Inc. and HSBC Holdings PLC, are being sued over claims that they conspired for eight years to manipulate precious metals prices. The lawsuits join the club of numerous other attacks on financial companies.
This post was published at GoldSeek on 1 December 2014.