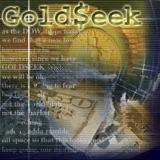 The terror attack in Spain is very good for gold demand from Europe. I have been repeating in my previous reports that Islamisation of Europe equals Shariaization of Europe. There will be religious clashes between migrant Islamic radicals and traditional native Europeans. Japan is a peaceful nation as it does not allow migrants. Once Japan allows migrants it will also be on the way to become another Pakistan.
France, Germany, UK, Holland and Portugal all had colonies in Asia. History is repeating itself with Europe.
This post was published at GoldSeek on 18 August 2017.