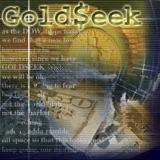 Gold Today – New York closed at $1,256.50 Friday after closing at$1,254.60 Thursday. London opened at $1,250.20 today.
Overall the dollar was slightly weaker against global currencies, early today. Before London's opening:
– The $: was slightly weaker at $1.1188 after Friday's $1.1174: 1.
– The Dollar index was slightly weaker at 97.24 after Friday's97.34.
– The Yen was stronger at 111.18 after Friday's 111.31:$1.
– The Yuan was almost unchanged at 6.8154 after yesterday's6.8152: $1.
– The Pound Sterling was stronger at $1.2780 after yesterday's $1.2774: 1.
Yuan Gold Fix
New York closed at almost the same level as Shanghai did on Friday. This morning see Shanghai $3 higher, but London ahead of its open was trying to pull the price down a few dollars to $1,250, trying to guess the opening mood in London.
Hong Kong's central bank has stated that it prefers a stable exchange rate against the dollar. It is not independent of Shanghai and, judging by today's exchange rate the People's Bank of China agrees as we see the Yuan virtually unchanged today. This will allow us to see more clearly the differences between the Shanghai gold Exchange prices and London and New York.
This post was published at GoldSeek on 19 June 2017.