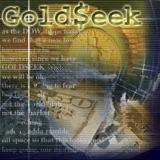 Gold Today – New York closed at $1,243.50 yesterday after closing at $1,251.5 yesterday. London opened at $1,246.00 today.
Overall the dollar was slightly stronger against global currencies, early today. Before London's opening:
– The $: was slightly stronger at $1.1145 after yesterday's $1.1155: 1.
– The Dollar index was stronger at 97.66 after yesterday's 97.57.
– The Yen was stronger at 111.14 after yesterday's 111.39:$1.
– The Yuan was slightly weaker at 6.8264 after yesterday's 6.8258: $1.
– The Pound Sterling was weaker at $1.2627 after yesterday's $1.2659: 1.
Yuan Gold Fix
Despite the central Bank in Hong Kong statement of yesterday that it wanted a stable exchange rate to the dollar, the Yuan has weakened a little in the last two days. This does not mean the policy has changed, just as it will not be a fixed exchange rate.
What is becoming clear is that Shanghai's pricing power over the gold price is being proved this week and last, as it has been leading the way both ways.
This post was published at GoldSeek on 21 June 2017.