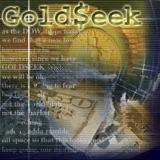 By Rambus
While most members are focused on the precious metals, I've been waiting patiently for two other sectors to setup a long term buy signal which I believe happened last week. I know you are well aware of my mantra that big consolidation patterns lead to big impulse moves. What's pretty amazing is these 2 sectors have an almost identical long term consolidation pattern and are breaking out at the same time. It stands to reason that if the Emerging Markets are going to be strong then the Basic Materials sector should benefit as well.
Most like to look at the EEM, emerging market index, but there is another emerging market index which trades with much more volume, VWO which I will use in this post. Lets start with just a simple daily line chart for VWO which shows a H&S bottom in place and a breakout yesterday of the blue bullish rising flag. Keep those two patterns in the back of your mind when we look at the longer term charts.
This post was published at GoldSeek on Sunday, 16 July 2017.