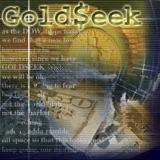 The King Dollar is mortally wounded. Many notice but the masses seem largely unaware. Since 1971, the Gold Standard has been removed from its anchor position. But since 1973, the Petro-Dollar has taken its place. It has called for crude oil sales led by the Saudis and OPEC to be transacted in USDollar terms, for oil surpluses to be stored in USTreasury Bonds, and for some kickbacks from the Saudis to the USMilitary complex for weapons purchases. Of course, the US is ready willing and able to create strife and to foment wars whereby the Arab oil monarchs will need more weapons. Since 2014, many events have pointed to the crippled condition of the important link between the USDollar and crude oil. The price has plunged by 50% of more, and not recovered. It is currently lurching in the nether bounds near the $45 level. Anything less than $65 to $70 per barrel is very dangerous for keeping the oil sovereigns afloat and for keeping the US energy sector solvent. Witness the Wall Street banks having tremendous problems with impaired bonds and toxic energy portfolios. They seem not resolvable. They cannot keep the oil price over $50, a sign of their impotence.
Not enough financial analysts connect the new normal of a much lower crude oil price with the eventual vanishing act of the Petro-Dollar. The Wall Street banks are deeply exposed on their entire energy portfolios, which include both bonds and commercial loans. Tens of $billions will have to be written off as loss, beyond the $billions already declared as losses. These corrupt banks have worked their magic to lift the oil price above the $50 level, but failed. They worked the task for over a year, but failed. They need an oil price over $60, but failed. The Saudis did not help the cause, by their ongoing extra output to finance their filthy Yemen War. The Saudis earned the anger of their OPEC partners, especially the Gulf Arab allies. The Wall Street banks deeply resent the Saudis for this deed, but the USMilitary complex loves the Saudis. The other Arab oil producers also harbor consider rancor toward the Saudis, who really have no friends in the entire Persian Gulf region. They are so worthy of a palace coup, which would bring clamors of rejoicing in many corners of the West if it were to occur. The day might be close.
This post was published at GoldSeek on July 5, 2017.