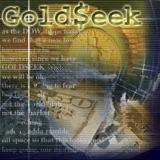 In 1980, the Financial Deep State realized that there existed an extraordinary opportunity for serial plunder and profiteering: the manipulation of the gold and silver markets. They immediately mobilized to exploit it.
During the subsequent 37+ years (we are now well into the 38th), the Deep State manipulators have criminally looted the gold and silver markets, pocketing astronomical profits for themselves in the process, all of which have come from real victims on the other sides of their fraudulent trades. While literally billions of people worldwide have been financially damaged by this crime, many of them severely, not one of the perpetrators has spent so much as ten seconds in jail for the global looting spree they have conducted. This is because precious metals price fraud is a state-sponsored crime.
While in this article we will concentrate on gold from here on, the exact dynamics we describe also apply to silver. The only difference between the two is that the price carnage in silver has been far worse than it has been in gold, on a percentage basis.
As a consequence of the unrelenting gold price manipulation, gold has been thrust into two severe bear markets that have lasted for more than 27 of the past 37 years, or more than 72% of the time.
This post was published at GoldSeek on July 11, 2017.