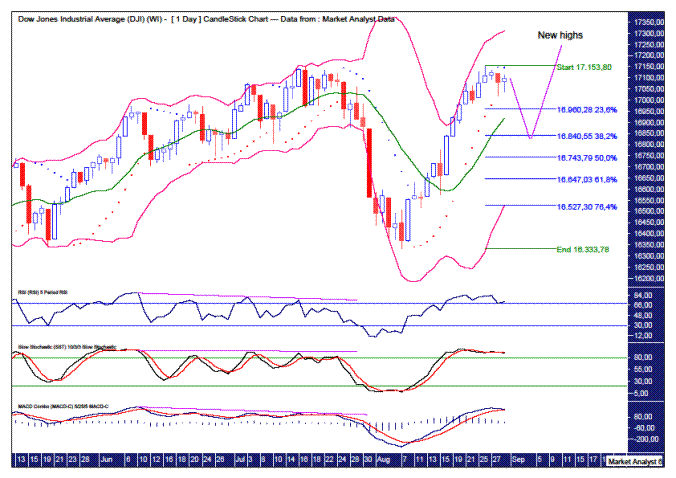 The Dow hit a marginal new all time high during the last week. So let's see where things stand there first.
DOW DAILY CHART
Before we get to the present, let's take a quick look at the past. We can see the previous top in July was accompanied by triple bearish divergences in several indicators, being the Relative Strength Indicator (RSI), Stochastic indicator and Moving Average Convergence Divergence (MACD) indicator. That led to a significant decline.
Then we had a rally that clipped the previous high by a mere two points. I thought this would be a bear rally but have been proven wrong. However, a profit was taken by identifying the previous top and the start of the rally. Some profit was given back re-shorting but the mistake was quick to be picked up so no major damage was done. It's nice when you can be wrong and still make money! But that's chump change as far as I'm concerned. I'm after the big plays.
So that brings us to the present.
This post was published at Gold-Eagle on August 31, 2014.