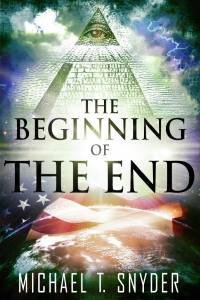 I know that the headline sounds absolutely crazy, but this is actually a true story. A Silicon Valley executive named Anthony Levandowski has already filed paperwork with the IRS for the nonprofit corporation that is going to run this new religion. Officially, this new faith will be known as 'Way Of The Future', and you can visit the official website right here. Of course nutjobs are creating 'new religions' all the time, but in this case Levandowski is a very highly respected tech executive, and his new religion is even getting coverage from Wired magazine…
The new religion of artificial intelligence is called Way of the Future. It represents an unlikely next act for the Silicon Valley robotics wunderkind at the center of a high-stakes legal battle between Uber and Waymo, Alphabet's autonomous-vehicle company. Papers filed with the Internal Revenue Service in May name Levandowski as the leader (or 'Dean') of the new religion, as well as CEO of the nonprofit corporation formed to run it.
So what will adherents of this new faith actually believe?
To me, it sounds like a weird mix of atheism and radical transhumanism. The following comes from Way of the Future's official website…
We believe in science (the universe came into existence 13.7 billion years ago and if you can't re-create/test something it doesn't exist). There is no such thing as 'supernatural' powers. Extraordinary claims require extraordinary evidence.
This post was published at The Economic Collapse Blog on November 16th, 2017.