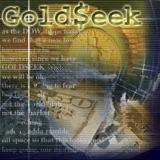 The next three days are very crucial for gold and silver. They need to break and trade over $1306 and $1740 for another wave of rise. In case they do not break $1306 and $1740, then fatigue will come up in among buyers and there can be a correction to $1257.40 and $1638.40. Technical as well as momentum is bullish. But any rise will be dependent on the ability/inability to break past key resistances.
Traders and the television media is focused on the Jackson Hole conference.
This post was published at GoldSeek on 24 August 2017.